So you think we live an a Post-Racist Society? Well, what was your gut reaction to the title of this post?
I'm a fan of Cognitive Friction. It happens when you take two sets of facts or ideas or ways of looking at the world and you rub them together. For instance, many people think we live in a post-racist society, but the act of cognitive friction can reveal something very different.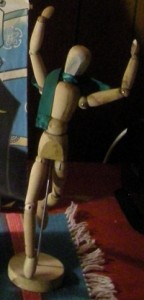 The evidence of Harvard's Project Implicit shows that the overwhelming majority of people in the United States – whites and people of color, young and old, rich and poor – harbor a deep-seated bias against darker skinned people. They persistently and unconsciously associate lighter skin on the positive side and darker skin on the negative side of the continuum on all the following sets of characteristics:
Smart vs Stupid
Good vs Bad
Safe vs Risky
Peaceful vs Violent
Lawful vs Unlawful
Beautiful vs Ugly
Likable vs Unlikable
Positive vs Negative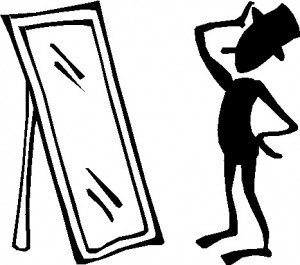 Okay, you might say, that may be true but it is just an unconscious bias that we all have learned to overcome because we do not agree with racism, we do not approve of racism, and we do not believe we are racists. Our conscious decisions about how we choose to act serve to mitigate and eliminate the effects of this racist bias. And it is, after all, our conscious choices that define us.
But if we rub the evidence of Project Implicit up against the evidence of a growing number of studies of elaboration likelihood (i.e., whether people are likely to engage in rational, conscious thought about something), we might start to worry.
These studies of conscious vs unconscious processing demonstrate that perhaps 95 percent of our actions are performed unconsciously, without intentional rational deliberation. Like the way we drive our cars, we mostly operate on autopilot. We may think we are thinking about something, but usually we are paying as little attention as possible while actually thinking about something else.
When these sets of findings are considered separately, there is little cause for alarm about the human condition, or about the persistence and pervasiveness of racism in the United States. But taken together, they suggest that even among people who abhor the idea of racism, 95 percent of their decisions and actions are undertaken under the unmitigated influence of a broad and deep-seated racist bias. Yes, racism is alive and well and we are all contributing to its expression.
Want to check your own degree of racism? Go to https://implicit.harvard.edu/implicit/demo/ and poke around.