Have you ever dreamed about the freelance writer's romantic, adventurous, carefree existence? Me, too.
But like in that movie, Nightmare on Elm Street, be careful what you dream. It might just come true.
Now before we get into all that Freudian stuff, let me get a few things answered for you right away. There are people out there making a good living as freelance writers. You don't have to live in New York, Chicago or Los Angeles. And you can sleep late without horrible moral consequences. At least I think you can. I haven't really tried it.
If you really think you want to go down that road, here's a quick overview of what it's like to be a freelance writer out in the great wide world of mortgage payments, health insurance premiums, telephone bills and estimated tax.
First, let me tell you a little bit about myself. In addition to teaching a few college courses, I am a full-time professional freelance writer. I live in a big old house next to a cornfield about 20 miles southeast of Albany, NY, in a rural county known for fox hunting, horse farms and genteel poverty. I make enough money to pay for my mortgage, my son's college loans, gasoline to run two cars and a riding mower, food for the table, and thanks to President Obama's much-maligned Affordable Care Act, an only moderately expensive bare-bones health insurance policy.
In the past few years, people have paid me to go to places like the outer banks of North Carolina, Bermuda, British Columbia, and scenic Schenectady, New York, to help them get things written.
Right now, I am working on four books, a fund-raising campaign for a health care services organization, two sales training videos, a medical services brochure, and about 10 articles for various online and print magazines.
So…you're thinking to yourself, "Cool! If this dweeb can do it, so can I!"
Well, that may or may not be true. But here's the first important question:
Why would you want to?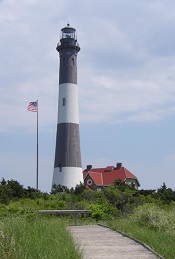 Understand this: Writing is the loneliest profession on the face of the Earth. Even lighthouse keepers can have company while they work. They can play the radio. They can listen to the news. They can share the moment.
Writers do what they do alone. Even those of us who are disciplined enough to be able to write when someone else is in the room have to be able to isolate ourselves in our minds. There's no teamwork. There's no camaraderie. There's just you and the empty page. Of course, these days, it's the empty screen.
And when you've written something, you have to let it go. You can't expect any immediate gratification from it. You can't eat it or wear it. You can't show it to your friends and have them go, "Oh wow that's beautiful" like you could with a painting or a sculpture. They have to read it first.
And then, when it comes to what you have written, everyone is qualified to be a critic. Everyone you know speaks English. Everyone with a pencil is going to have a suggestion for how you should have written it. And by the way, there's a typo on the first page, and whatever your position on serial commas, most people don't agree.
So you still want to write for a living?
Mark Twain once said, "If you want to be a writer, write. And keep writing until someone's willing to pay you for it."
Hey, it worked for me.
1. HOW TO GET STARTED
Gather a portfolio of your writing, aimed at the audiences you want to write for. If you want to write software documentation, write some software documentation. If you want to write TV commercials, write some of those.
That way, when people ask to see samples of your work—and they will—you'll have something to show them that they can relate to.
When I went looking for my first writing job, I carried around a pile of poems, essays and short stories. The guy at the TV station was polite enough to pretend to look at them before turning me down. The guy at the ad agency just said, "You got to be kidding."
Buy a book on freelance writing. There are a lot of them, and most of them are full of good advice. Learn to make your writing look as though it was written by a professional.
A good beginner's strategy is to learn how to write a competent news release, and then volunteer your services to charitable organizations. This is a good way to get some experience and to prove to yourself that you can actually get your writing published.
2. GET A DAY JOB
You've got to eat. The best training to be a freelance writer is to write professionally. Failing that, write for free and do something else to live. My first writing job was for a weekly newspaper. I worked for free, although the editor kept promising me a few bucks. But I wrote things that got published every week. Meanwhile, I worked in an engraving shop for spending money.
After college, I worked as a Probation Officer for seven years and wrote hundreds of case histories based on investigations, but that didn't really prepare me for freelancing. I learned that lesson the hard way, after I quit to become a freelance writer. I moved to a cabin in the woods outside the little town of Woolwich, Maine. My rent was 50 bucks a month. And I did nothing but write for six months. After gathering a huge pile of rejection slips from most of the nation's magazines and book publishers, I finally sold a short story to Mike Shayne's Mystery Magazine, a national publication. It was a story about a quirky town constable in an isolated community in Maine. Along with the notice of publication, the magazine sent me a check for 15 bucks.
I had spent more than that on postage.
The next day I went out and found a day job. I kept writing on the side, and eventually sold a number of feature articles to a local weekly newspaper. Somebody in the ad agency business saw some of the articles and offered me a job as a copywriter-trainee. He paid me very little at first, but however much it was, I wasn't worth it. It took years before I understood that my job as a writer was to help consumers satisfy their objectives, not impress them with my cleverness.
3. BE USER FRIENDLY
Your writing should be accessible to the people you are writing for. Spoil them. Make every sentence so clear that your audience can't possibly miss your point. Include facts and opinions so interesting that your audience will be eager to turn the page without falling asleep. Make your writing as short as possible, so you won't scare your audience away from the sheer weight of type on the page. And don't try to impress anyone with how clever you are. Your goal should be to be invisible—a ninja writer.
The same principle applies to your approach to the people you work for. Be user-friendly and accessible. Prima donnas don't get a lot of repeat assignments. Revisions are an inevitable fact of life in the writing business. Don't argue with them. Expect them, listen to them, cherish them.
The easier you are to work with, the more eager people will be to have you write for them again and again. There may be a lot of people in the world, but you can't afford to work for all of them just once.
4. HOW TO FIND WORK
Be creative. Whether you want a job or freelance assignments, put a customizable portfolio together. It helps to have a portfolio to brandish while you present yourself, but remember—you are your most important product. Prospective employers and clients want to know if you can help them do their jobs more easily and more profitably, if you can be trusted, and if you would be pleasant to work with.
There is no law that says you even have to open your portfolio during a get-acquainted interview. Your goal should be to start building a relationship and to walk away with an assignment—even an unpaid one—as an opportunity to prove yourself worthy of additional assignments.
The secret to success as a freelance writer is establishing a roster of clients who give you multiple assignments, so you should relish every opportunity to prove your mettle.
Places to look for paying work:
Ad agencies, PR agencies, radio stations, software companies, website designers, technology-based companies, professional associations, engineering companies, construction companies.
Places to look for volunteer experience:
Human services agencies, hospitals, charitable organizations, nursing homes, colleges and universities, youth sports and recreation organizations.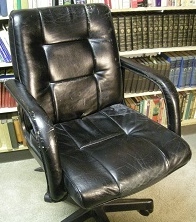 A final bit of advice: Put your ass in that chair
Google all the meanings of Sitzfleisch. Whether you want to write for a living or for your own self-gratification, the important verb is the fifth word in this sentence. The only way to get better at it is by doing it. So get yourself a sturdy and ergonomic but not too comfortable chair, and start molding your nether regions to it. And god help you.